News
Qatar to hold International Fencing Tournament in 2003.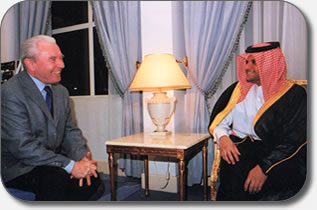 The President of the International Fencing Federation Rene Roch of France has hailed the tremendous potential that Qatar can very easily organize international tournaments in fencing. Qatar's Fencing Association, he said, is taking rapid strides in developing the art of fencing in spite of the fact that the association was recently established.
Rene Roch said in a statement soon after meeting His Highness Sheikh Tamim Bin Hamad Al Thani Chairman of Qatar National Olympic Committee that Qatar has a huge potential in the field of sports and has facilities of International standards to develop at a rapid pace. Hence, the international Fencing Federation has no hesitation in entrusting Qatar with the task of organizing the International Fencing Tournament which will be held at the end of next year. The International Fencing Federation will extend full cooperation to the Qatari association to enhance the skills of the Qatari fencers as well as the referees.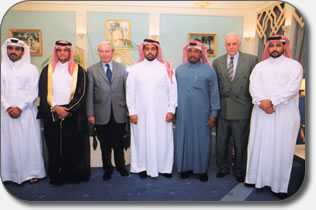 The president of the International Fencing Federation, Rene Roch has visited Doha recently and has met H.E. Sheikh Saoud Bin Abdul Rahman Al Thani Secretary General of Qatar National Olympic Committee and President of the Fencing Association. He also met the members of the Association.